· Menu ·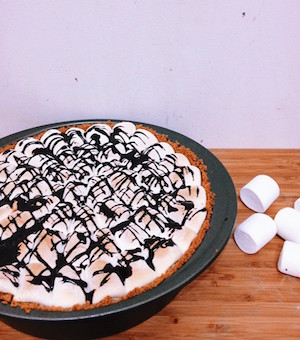 Smores
~ $35 ~
A fan favourite, Smores is baked with quality dark chocolate and topped with marshmallows that are roasted to that perfect golden brown colour and topped with bittersweet chocolate ganache.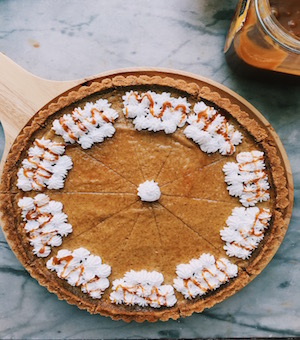 Coffee Creme Brulee
~ $40 ~
This version of the creme brulee pie caters to the coffee lovers. The unification of coffee and cream complement each other to a tee and brings about a more flavourful experience with each bite.
White Chocolate Raspberry
~ $40 ~
The rich white chocolate flavour mixed with the sweetness of the fresh taste of raspberry, is one of the best combinations there is. The sweetness of each bite, is a bite to savour.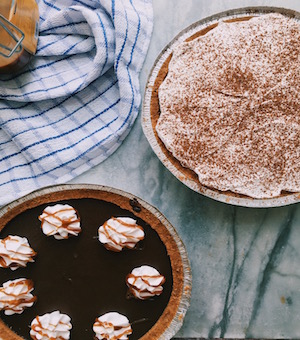 Chocolate Ganache Salted Caramel
~ $38 ~
This decadent pie is first made by coating our buttery crust base with homemade salted caramel. Smooth bittersweet chocolate ganache is then poured over the caramel to bring out the sweet,salty and highly satisfying flavour of the pie.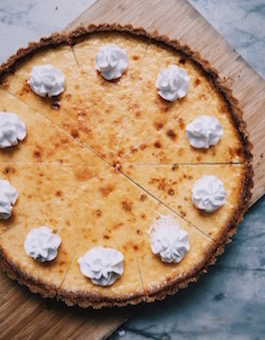 Creme Brulee
~ $40 ~
This pie is made by soaking quality vanilla bean pods in cream to create a flavourful,soft, creamy and pudding-like filling that complements the buttery pie crust. Sugar is then drizzled on top and torched to perfection to give it that signature caramelised sugar top.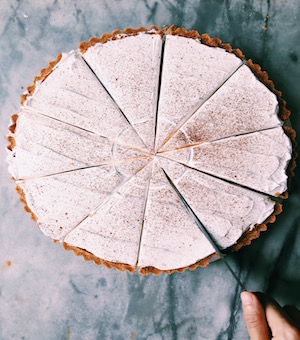 Banana Thai Milk Tea
~ $35 ~
The new thai milk tea flavour seemlessly blends in with the soft and creamy filling that will excite your tastebuds, together along with the refreshing taste of banana. For those that love to eat pies that just melts on your tongue, this one's for you.